Join Us as a Participating School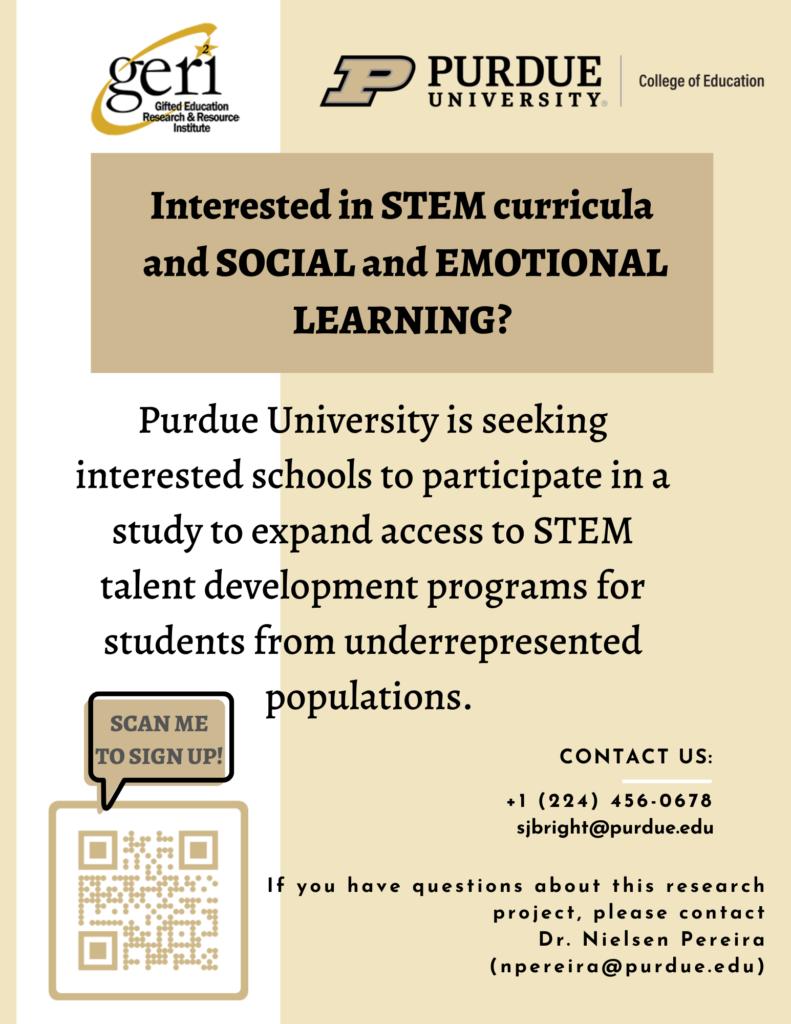 Join us!
We are looking for additional schools to participate in our program.
To qualify, the school's student population must meet one of these criteria:
Have at least 30% of students who are in at least one of the following categories:

Eligible for the Federal free and reduced meal program
English language learners
Black, Latinx, Native American, and/or Native Hawaiian

Located in a rural area

Participating schools will receive:
Professional development and training
Materials (including socio-emotional curriculum, STEM enrichment curriculum and implementation materials, and access to online professional development modules)
On-going support to implement the INSTEM model
Access to ten interactive, online staff development modules and support from experts to help them with effective model implementation. School staff will receive a certificate of completion for these online modules and schools will retain access (free of charge) to these online modules after project completion.
Stipends for a project coordinator and participating teachers ranging from $250 to $1,000 per tier
Schools will be guided through the implementation of the model, which will help them (a) improve student achievement, motivation, engagement, and self-efficacy in STEM, (b) identify more students from underrepresented groups as talented, and (c) enhance relationship-focused teaching. Schools will partner with researchers to inform practice and thus benefit from analyses of data concerning program effects.
If you are interested in joining the project, please complete the brief survey here.
For more information, contact
Nielsen Pereira, Ph.D., Project Principal Investigator
npereira@purdue.edu