Join Our Project as a Mentor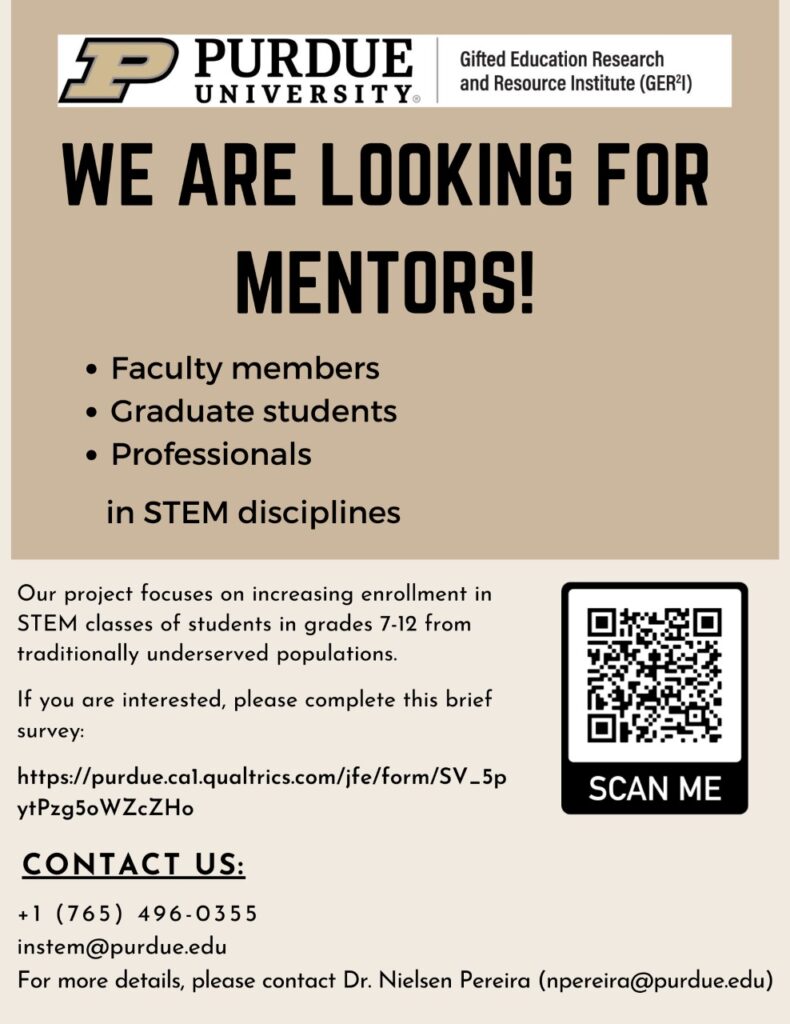 Join us!
We are currently looking for STEM professionals, faculty members, and graduate students to serve as mentors.

Program Overview and Requirements:
• The mentoring program will last for a minimum of six weeks, and students and mentors will meet (virtually) once a week for approximately one hour.
• Students will develop a project that addresses a real-life challenge in the areas of coding, robotics, engineering, cyber security, biological sciences and medicine, or other STEM-related areas.
• Mentors will act as advisors on the project and will provide insights and guidance on their own STEM career paths and their experiences in STEM fields.
• Mentors will receive a stipend.
If you are interested in joining the project, please complete the brief survey here.
For more information, contact
Nielsen Pereira, Ph.D., Project Principal Investigator
npereira@purdue.edu